Concert Review: The Raconteurs at Meridian Hall (09/12/19)
I can already hear a lot of you saying, "Wait, Meridian Hall, where the heck is that?"
If you've been to anything at Toronto's landmark 1 Front Street East location in the last dozen years, like…oh I don't know, Jack White's 2-night stand there in 2012, you probably still know the venue as Sony Centre. It was named Hummingbird Centre from 1996 to 2007, and O'Keefe Centre when it first opened in 1960. You're excused; the outside signage has been up for a few days, their socials only switched over the day of this show from the Nashville-based supergroup.
Now, if you're wondering who The Raconteurs exactly are I'm sorry I can't really help you. I would hope that readers of this site and especially my content have passing knowledge that they're one of Jack White's post-White Stripes bands, along with fellow singer-songwriter Brendan Benson, plus former members of The Greenhornes Patrick Keeler on drums and bassist Jack Lawrence. After an 11 year between-albums hiatus, The Raconteurs are back with the excellently rocking Help Us Stranger, which even spent a week atop the prestigious Billboard 200. Despite a current generation who think Post Malone put someone called Ozzy Osbourne on the map, The Racs are doing their darnedest to keep their chosen genre off life support. Noble, right?
There was the odd teenager among the more than 3,000 who packed the freshly-renamed Meridian Hall; I would know as I brought one, and obvious Raconteurs fan Damien Nelson did some quick yet pretty accurate math ("Five on the Five" is a song from 2008's Consolers of the Lonely).
The 53% who came for Mr. White undoubtedly had a lot to do with his reputation-preceding guitar prowess that was on blaring display all night, maybe even more so than any other time I've had the opportunity to see him live. There wasn't a song he didn't add a six-stringed flourish to, even "You Don't Understand Me" where White took an early break by starting seated on piano. His visibly good mood translated into a few unexpected music supplements – In the middle of "Top Yourself" White tore into a brief interlude of "Shakin' All Over", made famous in the sixties by some Canadian band you may have heard of.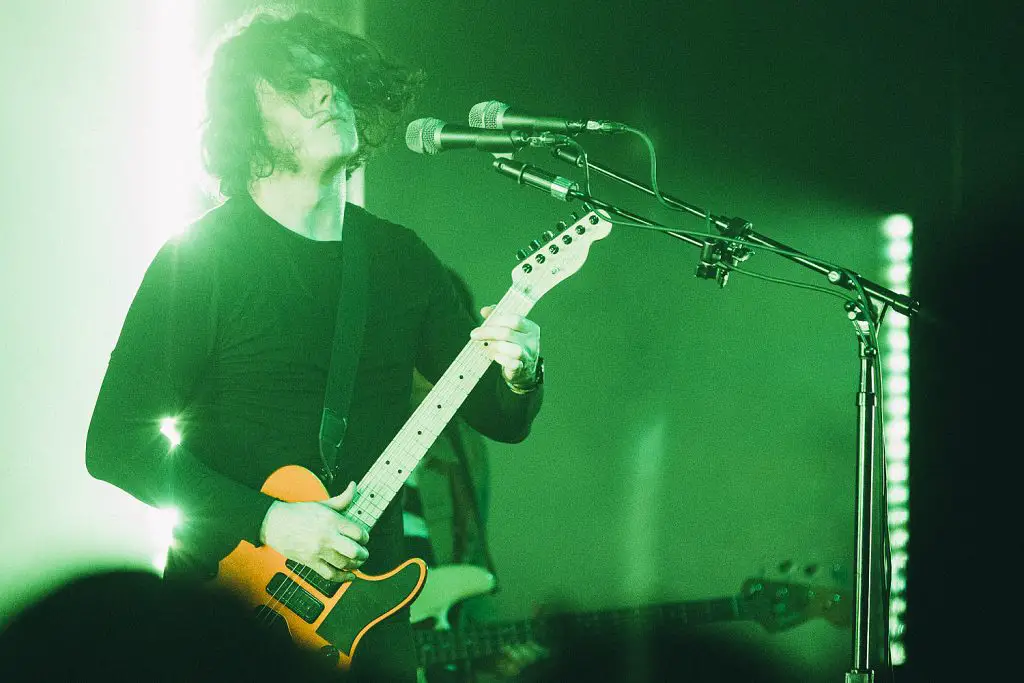 The axe-cellence of amplification also riffed a little on the B-52's "Rock Lobster" during the encore, knowing the legendary new wavers were performing at Meridian Hall the very next night. I could have sworn White at one point shouted out Toronto as "home of The Beaches", the all-girl group who are making waves. I was later told by as close of a source to Jack White that you can get that he actually said PEACHES, our local electro-punk agitator although I wasn't the only one who misheard him.
What makes The Raconteurs such a great, hope-giving band is how it's not just about the scorching, summer-prolonging solos. The best, most memorable rock also has a heart, which they're not afraid to open up and expose bare through Brendan Benson's tenderly uplifting lyrics on "Somedays (I Don't Feel Like Trying)".
Meridian Hall staff were quick to snuff out any lighters being flicked due to them being in an indoor space, but it's a secret sauce that's made delicious ballads for artists like…oh I don't know, Bruce Springsteen for one. I'm sure the Boss would have been there if he didn't have a red carpet TIFF premiere to attend for his Western Stars documentary; surprised Alan Cross didn't see Messrs. White and Benson at a private screening earlier that day where he got this amazing picture.
For the youngins and olds alike who were present, The Raconteurs provided the kind of show that will forever be stamped on our collective memories, folklore fodder to inspire others to continue fighting the good rock fight.
All photos BTW are from TheRaconteurs.com, where you can buy prints from shows you may have attended and keep your memories forever!