Confused by Some of the Winners at the Grammys Last Night? Let Me Explain.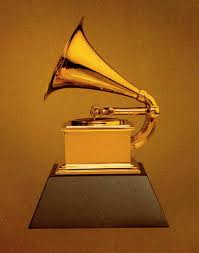 This morning, I received an email from Steve:
I love to hear your take on the Grammy's clusterfuck that is award categories. Ex: record vs album of the year and record vs song of the year Or how Kanye won Best Rap Song and Best Rap Song/Compilation with the same song. How can the same song win both? What's the point?
I agree. It's confusing. I tried to sort it all out once while working on a Grammy project for HMV. Here's what I wrote.
Adele has a total of six nominations including Album of the Year for 21 and "Rolling in the Deep" is up for both Song of the Year and Record of the Year. If you're confused by why there are two different categories, you're not alone. Lemme explain.
Song of the Year is a solely songwriter's award and goes just to the people who composed the song. In this case, that means both Adele and the co-writer of the song, Paul Epworth, nominated. Record of the Year is for the finished product—the actual recording—and all the people responsible for that: the artist, the producer, the engineer and anyone else involved.
When it comes to "Rolling in the Deep," that means Adele, Paul Epworth and two guys who engineered and mixed the album. See the difference?
As for Kanye, he was simply nominated in the categories in which he was eligible and happen to win a couple of times. So why is there overlap in the categories? Political manoeuvring, really. The labels want to make sure that their artists are represented in the greatest number of ways. That's why the categories are stacked the way are.