Connected Cars Are Coming, But There's Still Work to be Done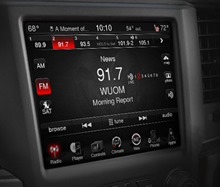 I have a lease coming up in a little less than two years, but because I love cars so much, I've already begun shopping. A couple of makes and models are on may radar, including one that has a pretty awesome infotainment system. All other things being equal, it's very, very possible that I'll go with the car with the better entertainment technology.
But no matter what I choose, I'm still going to fall in the tech ditch that precedes what's coming next. It'll probably take until the end of the decade for us to see the full potential of the connected car.
I'm not talking about cars that fly or drive themselves. I mean vehicles with the kind of connectivity outlined in this article in VentureBeat:
Forrester recently issued a report titled "Connected Cars — Prepare for the Next Computing Environment," which explores this sector and provides a 10-year outlook. Widespread connectivity, "abundant" sensors in smartphones, powerful analytics in the cloud, and continued technological innovation are transforming the automobile industry.
"Persistent broadband Internet connectivity has transformed many industries, primarily via smartphones and applications but also by embedding network connections into devices and environments," said Forrester analyst Charles Golvin. "Now broadband mobile connectivity is about to become the default in vehicles, adding a new computing environment beyond office, home, and on-the-go."
Golvin broke down connected car applications into four types — infotainment/media, advanced telematics, vehicle-to-X communications, and autonomous driving capabilities.