Cool App for People Who Want to Learn How to Play Fast Songs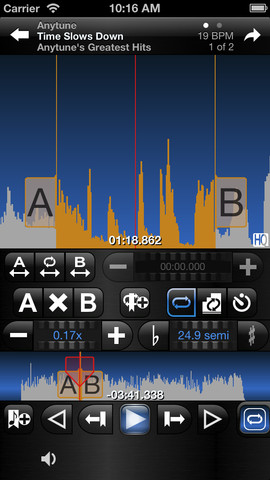 Anytune Pro+ is best described as a "slow-downer." It will reduce the speed of any song so that you can follow along easier as you try to pick it up.
At $16.99, this seems like a very reasonable price for what could be a very valuable self-teaching tool.
TUAW has four more really interesting apps for the musician here.