Cool Retro iPhone/iPod Dock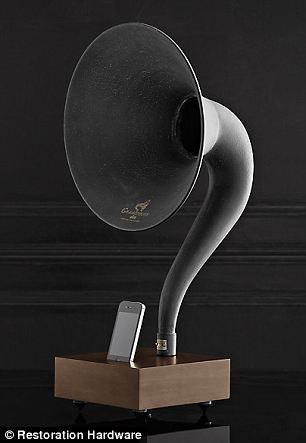 I've seen several of these retro units but never one that can also dock an iPad.  
They're not for every decor, but I could see this working well at my 101 year-old grandfather's retirement home.  I'm sure his favourite Ukranian polkas would amaze the other residents.