Today's Geography Lesson: U2 Rocking All Over The World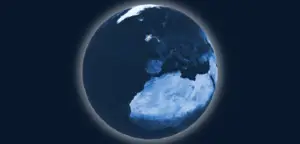 A band like U2 has an incredible history of touring. They've been a lot of places and it is difficult to get a real idea of what that means. The fine folks at Bernwood and Steinward Datastories have taken it upon themselves to make it a bit easier.
The link below will take you to a site that allows you to view an animation of every U2 tour they've done. Pretty fascinating to go from the early days to U2 360 and see the difference.
Check out all the tours here.