Coolest. Snow Globe. Ever.
C'mon, who doesn't like a good snow globe? But we're honest, there really hasn't been much innovation in this field for quite some time.
That's why the Floating Signifier–a creation of artist Lana Z. Porter–is so, er, exciting.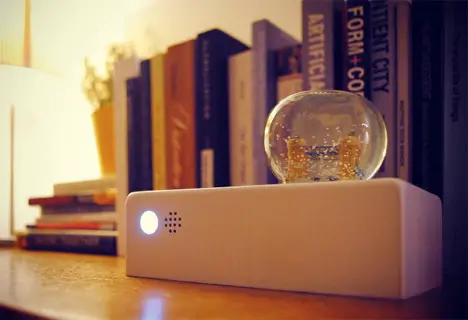 Porter's snow globe is recordable, meaning that you can fill it with all kinds of memories like audio, video and images. When you shake it and place it on its base, a projector and/or speaker plays back those memories.
Propers to the first person who uses this to create a Princess Leia projection.
(Via Gajizt)