Could this be the world's longest song recording? It lasts for 999,999 hours.
Pi Day (March 14 or 3/14) was Thursday, but the excitement(?) from the event continues. First Google released their calculation of pi to 31.4 trillion digits. Now comes this song from Canton Becker of Santa Fe, New Mexico, entitled "Shepard's Pi."
He writes: "I composed a one-million-hour-long ambient space music song using one billion digits of pi. There's a virtual tape deck that you can use to scan any moment of it. I recommend using the search function on the tape deck to look for where your own birthday appears in the digits of pi and then listen to that moment in the composition."
It looks like this.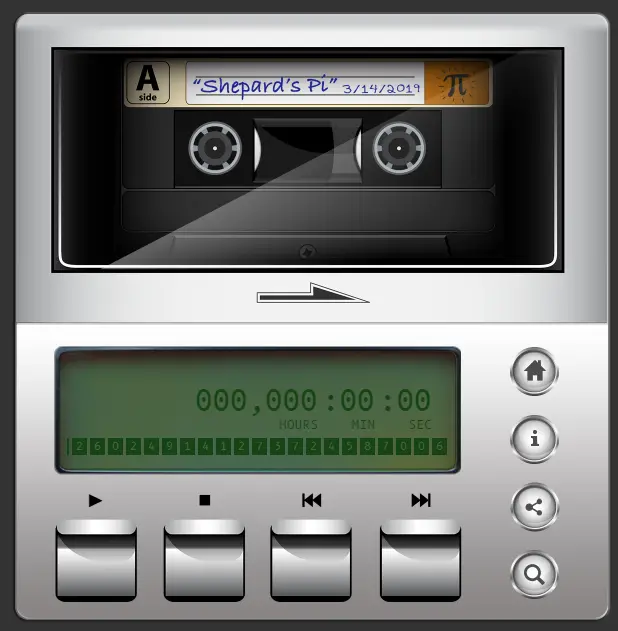 To save you from doing the math, 999,999 hour is approximately 114 years. If you were to start listening today, things would wrap up sometime in 2133.