Could Vinyl Sales Be Even Higher Than What's Being Reported?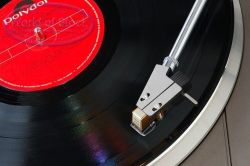 With all the talk about vinyl's comeback, the reported numbers are still very, very small when compared to CD sales and legal digital downloads. However, it's quite possible that vinyl sales figures are being under-reported by a factor of 6.
Even so, that's still a tiny number relative to the rest of record music sales, but at least it's less tiny. And 20 million copies vs. the reported 3.5(ish) million? Not bad for a dead format, huh?