Courtney, Courtney, Courtney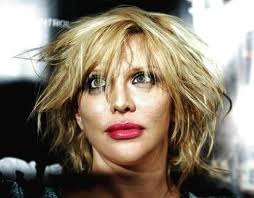 At the same time ex-Mrs. McCartney Heather Mills is being sued for $80K by her hairdresser over unpaid bills, the Widow Cobain has been found liable for $100K of missing jewellry that she borrowed last year for extra bling on her way to a charity event.
From the New York Post:
The baubles she borrowed included two "ladies white gold diamond chains," one "white gold floral mesh cuff bracelet" and one pair of "gold diamond pave hoop earrings," court papers say.
When she tried to give them back, "something went wrong," apparently.
Read more: http://www.nypost.com/p/news/local/love_loser_T8o4NSuKx3xNZWelNTB1zO#ixzz1bRkERAiA