As someone who LOVES obscure trivia, I love this story. It's complicated, so try and follow along. More than forty years ago, Paula Fox wrote a novel called Desperate Characters.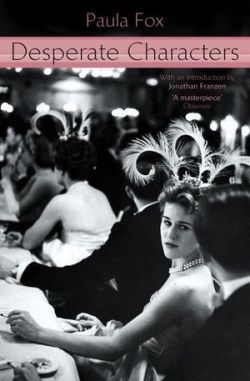 In 1971, this book was made into a movie starring Shirley Maclaine. Then the book went out of print and the movie was forgotten.
However, Desperate Characters was been re-discovered about ten years ago and was reissued in paperback, turning Paula Fox into something of a darling in New York publishing circles. Wait–there's more. When this all happened, Paula Fox was in her late 70s.
She was married at age 17. Just before she turned 20, she put up a daughter for adoption. About twenty years ago, that daughter, Linda, tracked her down. Linda had a daughter, too.
Linda's daughter is Courtney Love. When Paula met her granddaughter, she complained that "Courtney uses all this language which I find so dreadful."