COVID-19 has altered the types of music we stream in BIG ways. Look.
Nothing is normal right now. Our behaviours have be altered, often in unexpected ways. That includes not just such how much music we're streaming but what kind of music that is.
Quartz has done some great analysis on these changes by American music fans. This chart fascinated me.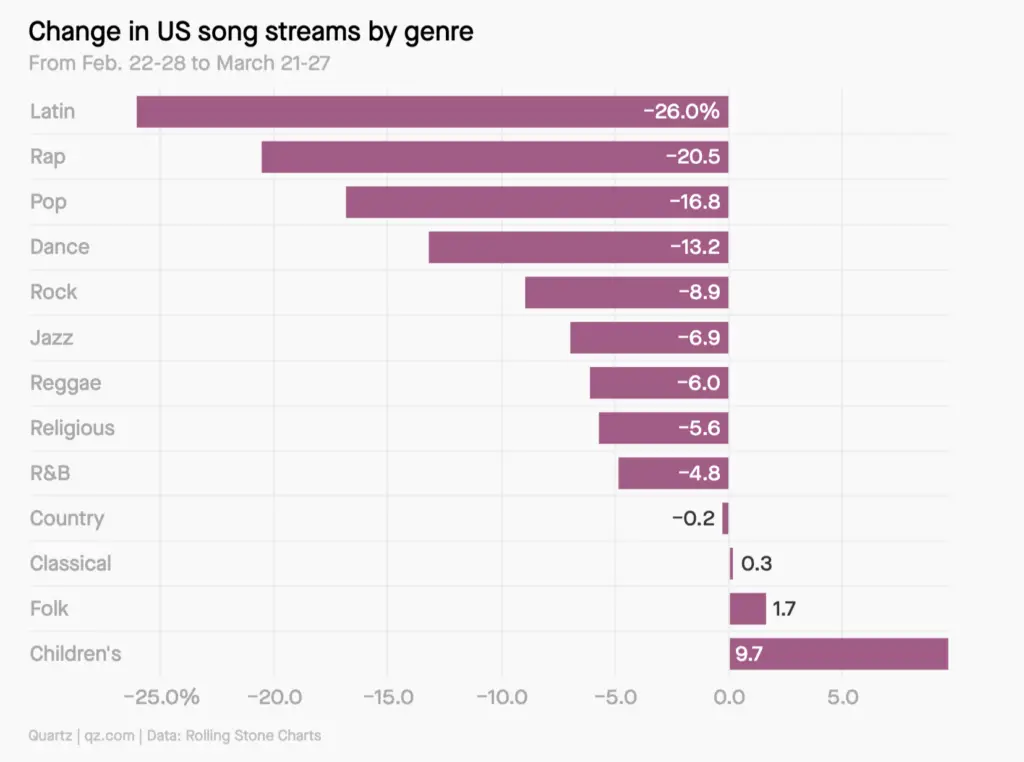 Going a little more granular, here are the biggest gainers by artist.
Kidz Bop Kids, +9.5%
Jack Johnson, +8.9%
Mac DeMarco, +8.8%
Sleepy John, +8.7%
Bob Marley, +8.4
See the whole chart here.
What about declines? Slipknot streams have slipped by more than 23% while System of a Down is, er, down by 19.4% and Tool is off by 18.9%.