CRTC Deep-Sixes the BCE/Astral Merger. What Does This Mean?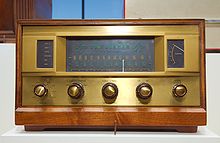 I'll admit it.  I got this one very wrong. 
Like a lot of people, I was positive that the CRTC was going to let this one go through but with some very strict conditions.  Yes, there are plenty of issues involving concentration of ownership that needed to be addressed, but to kill the deal outright?  
Turns out that the commission singled out BCE's plans (or non-plans) for radio as a major reason for sending the sale back with a big NYET.  And while the proposed deal was criticized for not addressing the issue of radio more comprehensively, the Commission made a point that immediately caught my attention.  
Check out paragraph 57 of the official decision:
57.  With respect to radio, the Commission considers the timing and lack of details of BCE's divestiture plan did not afford an opportunity for interveners to comment meaningfully. While the plan respected the letter of the COP, the decision to include certain Bell Media radio stations in the divestiture plan can be viewed as an attempt by BCE to trade underperforming stations for successful ones, which would not provide a benefit to the Canadian broadcasting system or create the conditions for healthy competition. Selling less profitable stations could reinforce BCE's position in these markets, make the entrance of new competitors more difficult and reduce the total tangible benefits paid on Astral's radio stations.
Okay, so if I was buying a radio group and was legally required to divest myself of a certain number of stations, of course I'd hive off the least profitable ones.  Wouldn't you? 
But then we have to look at paragraphs at 59 and 60:
59.  […T]he Commission notes that for several radio initiatives, BCE failed to provide adequate explanation of the initiatives and how they would be consistent with Commission policy.
60.  As noted above, the applicant's burden to prove that the transaction is in the public interest extends beyond the tangible benefits requirement. While much of the discussion at the public hearing focused on television, the Commission notes that BCE, aside from its proposed tangible benefits, made no firm commitments regarding additional local and spoken word radio programming, or promotion and airplay of emerging Canadian artists. Further, BCE did not provide details on its plan to invest in Astral's radio operations and news. As such, the Commission is not satisfied that BCE discharged its burden to demonstrate how the combination of the Bell Media and Astral radio stations would be beneficial to Canadian radio listeners and the radio sector as a whole.
In other words, the CRTC says that in its haste to get its hands on Astral's TV assets, BCE didn't pay enough attention to the 80+ radio stations that would come with the deal.  Since issues like CanCon, support for emerging artists and tangible benefits (the money the purchaser promises to give away to organizations of culture support and creation) are political and cultural minefields, ignoring them is nothing short of regulatory suicide.  Who at BCE dropped the ball on this?
But let's move beyond that.  Here are some other questions that need asking:
1.  What is the CRTC really trying to say with this decision?  Yes, they came out against concentration of ownership, but what are the between-the-lines messages? Interpreting the intent of the CRTC is akin to old-school Kremlinology.
2.  Is this a warning shot at all the telecoms for their abuse of consumers in the wireless space? Is this a case of payback for high fees, poor customer service and onerous three-year contracts?
3.  What about the argument that Canadian companies need to bulk up to fend off foreign competition in the world of the unregulated Internet?  We consumers are increasingly intent on getting what we want wherever we can get it.  If we can't get it from a made-in-Canada company, we'll go elsewhere, legally or otherwise.
4.  Does this mean that the government (through their CRTC proxy) believes that companies should only grow so big before they're slapped down?
5.  This slams the door on increased foreign ownership.  Or does it?
6.  Will BCE really appeal this decision?  Should they?
7.  Astral has made it very clear they want to sell.  But who's available to buy?  Quebecor can't because they already are close to their regulatory limit in Quebec.  Rogers is perilously close to their limit, too.  Shaw/Corus might be a player if there's an Astral fire sale.  Cogeco was rumoured to be the other bidder against Bell in the original deal. And what about Telus?  They've made it clear that they only want to be a delivery system and not a content company.  But will this decision cause them to rethink that strategy?
8. And whither Astral's radio assets?  Ownership regulations make that rather interesting because most of the big companies (Rogers, Bell, Corus) are already at their ownership limits in the biggest and most profitable markets. Outside of a few exceptions (Ottawa, for example), they'll be shut out.
I can see Newcap, Pattison and maybe Harvard becoming players.  Smaller companies may jump in but wouldhave to be highly leveraged, which could lead to cost-cutting, job losses and watered-down programming elsewhere.  
Or we could see private equity companies–groups with lots of money but zero radio ownership experience–get into the game.  Worst case scenario:  they run their radio stations as pure profit centres and not as broadcasters concerned about the cultural well-being of their markets.
I have no answers to any of these questions.  But like a lot of people in the radio business, I will be watching things very, very closely.