D.O.A. and Oscar Peterson receive 2019 Slaight Family Polaris Heritage Prize
While the Polaris Prize goes to the best new Canadian album of the year, it was decided a couple of years ago that there needed to be a second Polaris Prize that acknowledged releases from decades past. That's where the Heritage Prize comes in. Think of it as a form of retroactive recognition.
Each year, a selection of great Canadian albums are nominated. Out of the 11 put forward in 2019, two were picked by a specially-selected jury to receive the prize: Oscar Peterson's 1963 jazz classic Night Train and D.O.A.'s legendary punk album, Hardcore 81.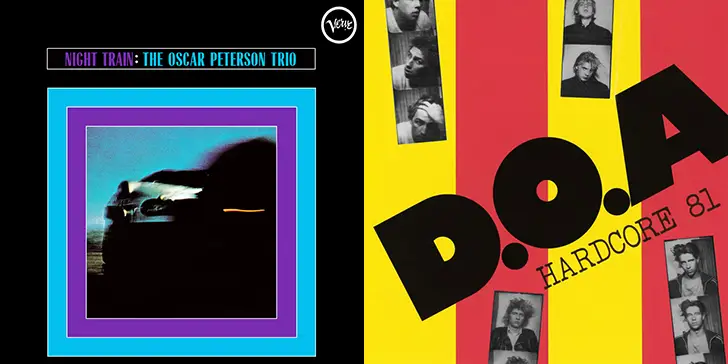 Previous Slaight Family Heritage Prize winners include Leonard Cohen, Joni Mitchell, Neil Young, Alanis Morissette, Peaches, Glenn Gould, Dream Warriors and Harmonium.