Daft Punk Helmets Selling Like Crazy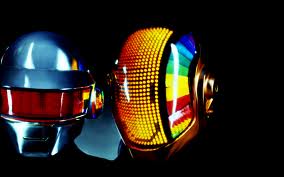 One of these would look good on the shelf next to some Darth Vader heargear. From The Wall Street Journal:
[A]s fans awaited the release of Daft Punk's first new album in eight years, demand has soared for facsimiles of their iconic headgear. Some cash-strapped fans are proposing long-term payment plans; others are fretting over whether they will be able to find models that fit their heads.
"Price is not an object," wrote 27-year-old Boston-area fan Trevor Bates in a recent posting on a popular Daft Punk fan site, saying he was prepared to spend at least $2,000 and warning he also had "a large head."
Read the full story here. Thanks to John for the link.