Danko Jones issues a decade's worth of rants and ramblings in a book
One of the hardest working guys in Canadian rock is Danko Jones, a guy who has been plugging away for close to a quarter-century. You can't have a career that long and not have some stories to tell.
Danko has committed some of these stories and rants to a book called I've Got Something to Say: 10 Years of Rock and Roll Ramblings.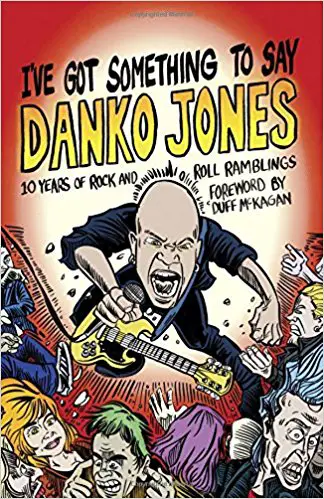 He and his band have played some monster festivals in the UK, hung out with Lemmy and Motorhead, become friends with Guns 'N Roses, the Misfits (and others) and endured many indignities on the road.
I quote:
After playing rock music for the last twenty-one years, I've found time to put away the guitar and write down some of my thoughts on music and my experiences of life in a touring band. This book is a collection of essays that, unlike the music I play, are lighthearted and playful. Nothing less than fierce fandom for rock was what made this book come to life.
If you're looking for the truth about what goes on in dressing rooms, in the van and when rockers hang out together, you're going to need this one.