Dave Grohl and the Foo Fighters show how to write the perfect tour postponement press release
It was just a matter of time before the Foo Fighters announced a postponement of some of their 25th anniversary tour. With things scheduled to start in Phoenix on April 12, they wanted to make sure that they had everything sorted before they made a call to push things off for the time being.
This is how you write a sorry-we-can't-tour-now press release.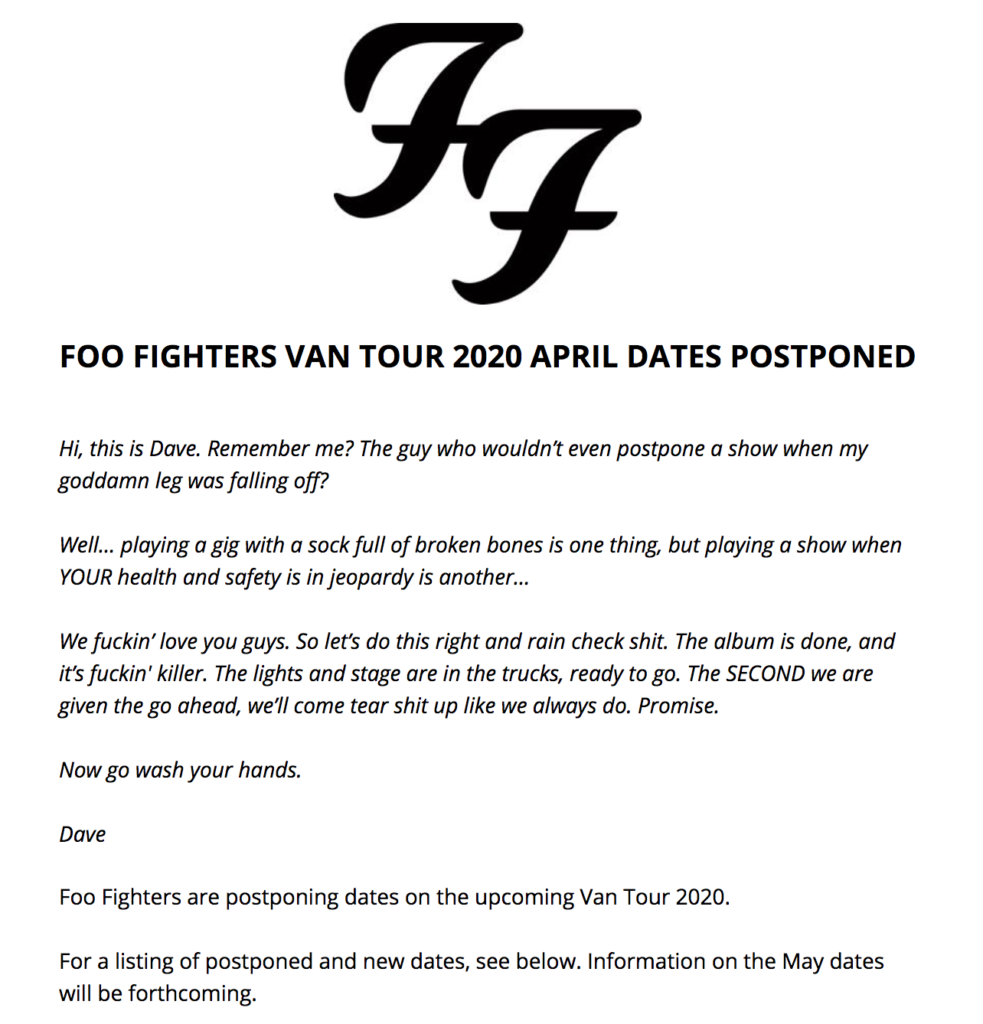 Read the rest of the press release here.