Dave Grohl is ready to "Play" a long, long, long song. All by himself, too.
Before Foo Fighters came out with Concrete and Gold last year, there was talk going 'round that everyone's FFavourite rock band may break up to pursue other endeavours. It has long been rumoured that Dave Grohl has always wanted to set out on his own eventually; while the FOOs are doing just fine selling out stadiums and putting on close to three hour shows, they of course started off as a Grohl solo project. He played 99.999% of all the instruments on his then-new entity's 1995 debut, partly as a way to break the stigma he was only "just a drummer". Mind you he WAS the drummer for Nirvana, but Grohl is someone who has never settled or stopped challenging himself, whether it's been improving as a songwriter, switching to guitar full-time, and even dabbling in filmmaking.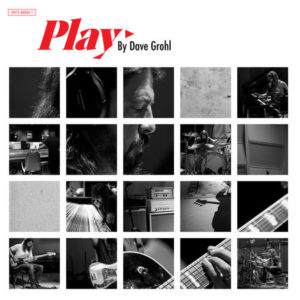 This spirit of testing his limits has come head on with the announcement of "Play". Grohl has apparently written a 23-minute song – being released August 10th – which sees him perform on no less than seven instruments by himself. He also recorded and edited together his one-man band awesomeness for a two-part mini-documentary you can watch a teaser of at https://play.roswellfilms.com.
Grohl was inspired by how his daughters are starting to play music through learning by listening, and how even students with programs such as Join the Band in California are continually trying to figure things out and get it right. "Just like any kid," Grohl says in a statement, "the reward is just to PLAY".
The two-part doc aspect of rock talk followed by music reminds me of Sound City, while the stories of a hopped-up-on-goofballs Grohl designing his "throne" admittedly came to mind when I saw his elaborately sketched studio floor plan.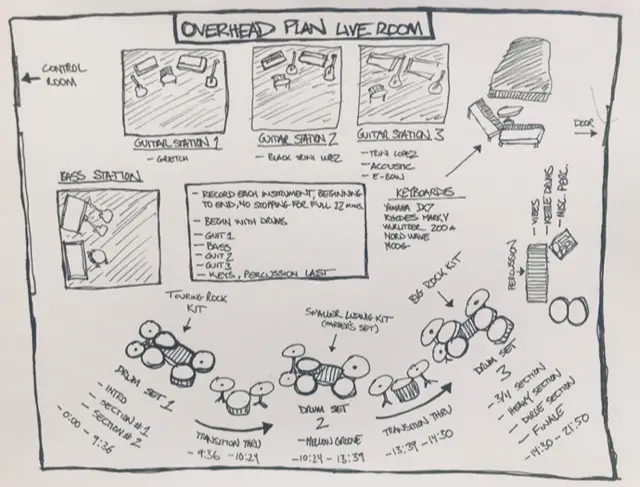 Can't wait to hear and see how this all (ahem!) PLAYS out…
Look out Richard Dreyfuss, make way for Mr. Grohl's Opus!