UPDATE: Dave Grohl reunites Nirvana (mostly) and is joined by his daughter onstage. Here's the whole set.
Saturday night in LA, Dave Grohl brought some friends to help out with a benefit for an organization called Art of Elysium. Quite the entourage of "friends," no?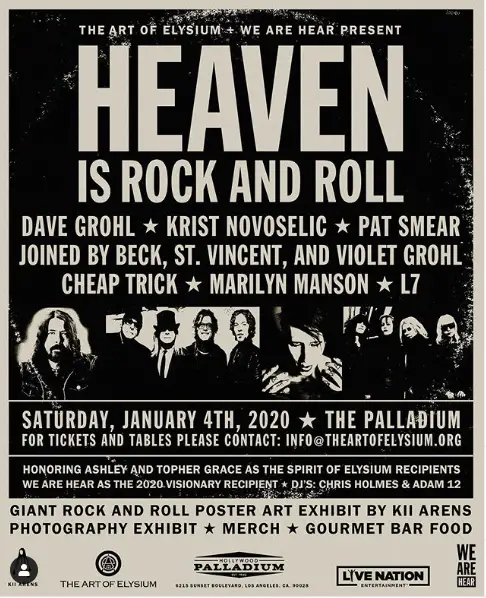 Well, here we are now. Entertain us.
The outfit (call them what you wish) featuring Kris Novoselic, Pat Smear, Dave Grohl's daughter, Beck and St. Vincent, ripped through "Lithium," "In Bloom," "Been a Son," "Heart-Shaped Box" and "The Man Who Sold the World."
Naturally, the Internet was there to make sure we all get to see this.
Read more here.