Dave Grohl Sits for One of Reddit's AMA ("Ask Me Anything") Sessions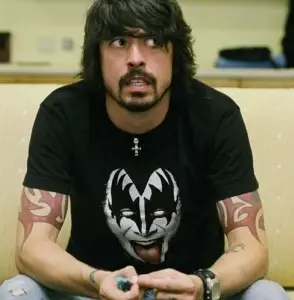 Reddit's AMA sessions can run hot and cold depending on the quality of the questions and the willingness of the subject to answer them. But when Dave Grohl offers to chat with Reddit users, you would expect him to deliver some good stuff. And he did.
Rolling Stone offers this summary:
Who do you wish could have been in Sound City Movie that wasn't? – christyrose
Grohl: I would have to say Pat Benatar. There weren't enough women in the Sound City movie and she's one of the greatest female rock singers of all time.
How was working with Jack Black and Kyle Gass? Will you be working on more Tenacious D records with them in the future? – nosleeptilldeath
Grohl: So hard to play the drums when you're laughing hysterically and tears are rolling down you cheeks. Maybe the hardest gig ever. And: YES
I know in "My Hero" you refer to the ordinary heroes out there, but was there any specific person, musical or not, who made you a significantly better man? – Oriolefan44
Grohl: i think my biggest musical hero growing up was probably Ian MacKaye he set a great example for all of us local musicians. still to this day i see him as the best example of a right-on musician.
Dave, how unreal was it to jam with Paul the first time? – tiguebot
Grohl: The first time I jammed with Paul was at a stadium in Liverpool, I played Back in the USSR, Band on the Run, and I Saw Her Standing There and it was one of the greatest experiences of my life.