Dave Grohl's Mom Has Written a Book About Raising Rock Star Kids. It's Almost Here.
Virginia Grohl was not pleased when her son told her he wanted to drop out of school to join a punk band. Just a life decision could have been a disaster for her son, David, but things seem to be turning out okay. Ginny (as everyone calls her) has written a book about her experience and those of other rock star moms.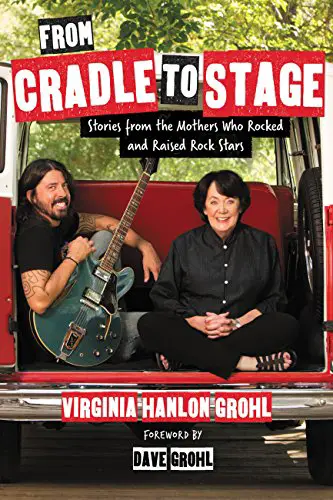 From Cradle to Stage: Stories from the Mothers Who Rocked and Raised Rock Stars has just been released (in time for Mother's Day!) and features her story as well as those of Marianne Stipe (Michael Stipe's mom), Janis Winehouse (Amy), Verna Griffin (Dre's mom), Hester Diamond (Mike D) and others.
The Guardian had this preview:
What is it like to be the mum of a rock star? Is the strongest feeling pride at seeing your child adored by a delirious crowd? Or anxiety surrounding the sex and drugs that go along with the rock'n'roll? Does renown and money in the end salve the disappointment of having a teenager drop out of school to mistreat a guitar or drum kit in a seedy club? Virginia Grohl, whose son is Dave Grohl of the hugely successful Foo Fighters and, before that,Nirvana, decided to find out how her experience compared with other women in her situation: so she met the mothers of Pharrell Williams, Amy Winehouse, Dr Dre, Mike D of the Beastie Boys and a dozen or so more to talk about life as a "rock mum".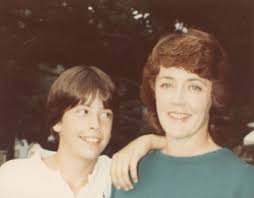 In the book that has emerged from those conversations, From Cradle to Stage, Dave Grohl – or David, as his mum steadfastly calls him – recalls a moment when music took over his life. He was in the back of his mother's Ford Maverick on a hot summer day in 1975 when Carly Simon's You're So Vain came on the radio. Dave, then aged six, his sister Lisa and Virginia would always sing in the car; his mum was belting it out "above the booming roar of the open windows". Then "as Mick Jagger's unmistakable voice joined the chorus," Dave writes in the book , "our voices split into harmony for the first time. My mother started singing Mick's lower line as I sang Carly's high lead vocal. Without realising it … I was harmonising! My heart lit up … Hell, this was the chicken AND the egg!"