David Bowie Has Been Launched into Space–Sort Of. But We Can Now All Guess Where He'll Land.
The British Post Office issued a set of David Bowie commemorative stamps. They were promptly launched into space.
Hold on. Back up. What?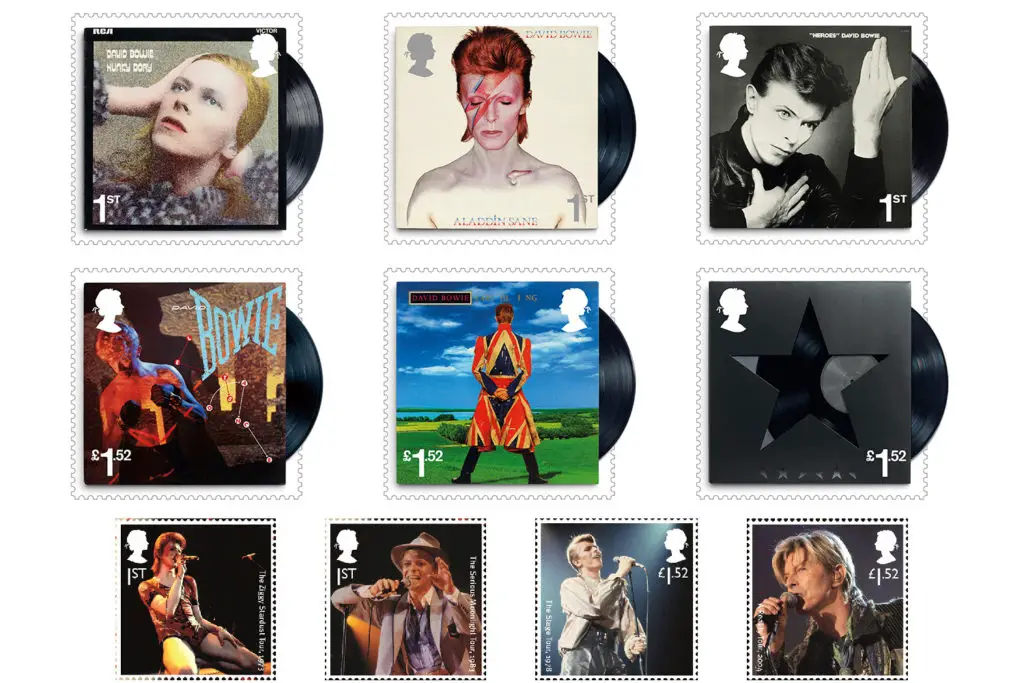 Fifty-two sets of the ten stamps, all featuring images from different Bowie albums, have been floated aloft in special helium balloons constructed to reach the winds of the stratosphere. (The number "52" was chosen because that was the length of Bowie's recording career.)
We're told that the balloons, rising at a vertical speed of 12 mph, reached an altitude of 34,100 metres whereupon they burst, scattering the stamps. Their initial descent was at 200 mph through the thin air, but by the time they reached the ground, they'd slowed to a mere 8 mph. This what one of them looked like at altitude.
Royal Mail stamps which pay tribute to David Bowie fall from space https://t.co/Rgx1KrMFt5 pic.twitter.com/B6cAV1FLrg

— Eagle Radio (@eagleradio) March 14, 2017
So where, um, did the man fall to earth? We're not sure. Fans are welcome to guess where they landed can win some limited edition Bowie stamp artwork. All 520 stamps were specially postmarked with the lightning bolt from Aladdin Sane, so don't try to fake anyone out.