David Bowie to Get His Own Radio Station
About time, really.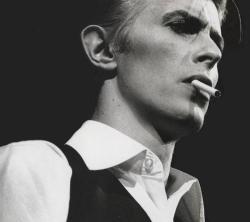 SiriusXM has already offered custom channels for Pearl Jam, Springsteen, the Grateful Dead, Jimmy Buffet, Led Zeppelin and others (not to mention Ozzy's Boneyard), so why not offer up a channel dedicated entirely to Bowie?
For a limited time–October 30 to November 12–the Bowie channel will feature al the big hits and album tracks plus notable covers (Nirvana, Beck, etc.), unreleased material, rare tracks, demos and interviews.
(Via The Daily Swarm)