David Gilmour's Live at Pompei Concert Film Coming to Cineplex Theatres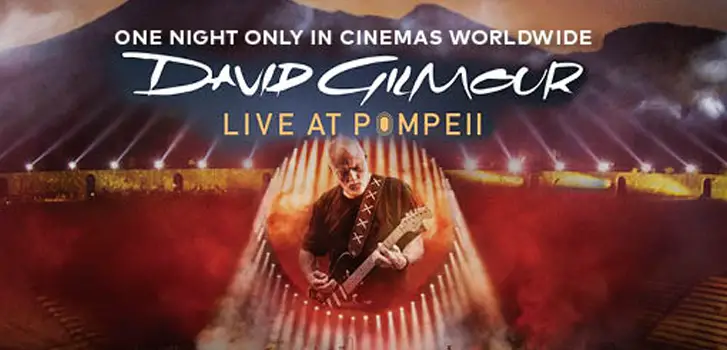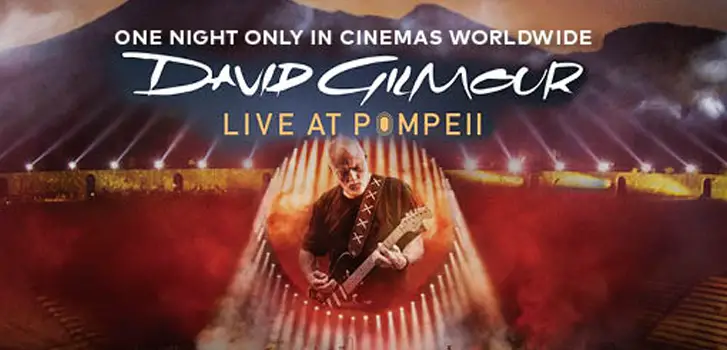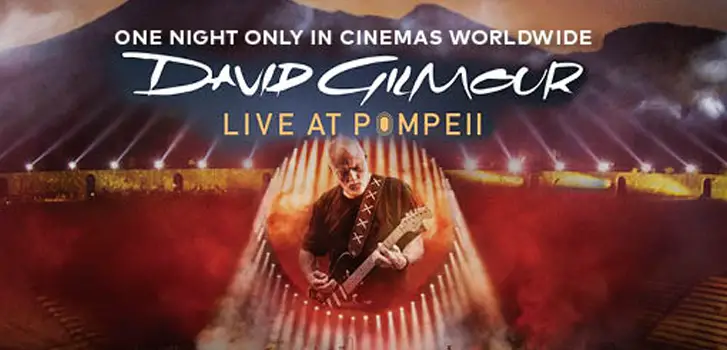 [Here was something I wrote for the Cineplex newsletter. – AC]
When Mount Vesuvius rained holy hell upon Pompeii on August 24 in the year 79 CE—the day after Vulcania, the festival of the Roman god of fire and volcanoes, no less—it created one of the great disasters of the Roman Empire, wiping out a city founded seven hundred years earlier.
Fast-forward 1,893 years. Excavations of the old city had begun in the 16th century and eventually turned the region into a tourist hotspot, which is what attracted film director Adrian Maben in 1971. He was looking for his lost passport when he wandered back to the deserted amphitheatre and was fascinated by its ancient majesty and fantastic acoustics. He'd been looking for an unconventional place to stage some kind of Pink Floyd event.
Wouldn't this be a brilliant spot to shoot a concert film?
Arrangements were made to close the amphitheatre for six days in October 1971. Maben's plan was to have the group perform live at night but without an audience to create a ghostly vibe. (A few children snuck in, but they watched quietly from a distance.) After sorting through a few problems (there wasn't enough electricity in the place so a long cord had to be strung to the nearby town hall) Floyd spent a couple of nights going through half a dozen songs.
After additional footage was shot in Paris and back at Abbey Road in London the 64-minute, Pink Floyd: Live at Pompeii was released in November 1972 to solid reviews. New extended versions were released in 1974 and 2002, each one slightly longer than the one before. Any edition of the film remains an essential part of Pink Floyd history.
Forty-five years later, guitarist Dave Gilmour decided it was time to recreate the experience. Remembering the 1971 gig as "magical" and the amphitheatre as a "place of ghosts," Pompeii was worked into his year-long Rattle That Lock tour. Unlike 1971, though, there would a live audience, a massive circular screen and special videos and visuals to go with selected songs.
The rest can be found here. Subscribe to the Cineplex newsletter here.