Decadio: A Cool New Internet Radio Service That Offers Music Decade by Decade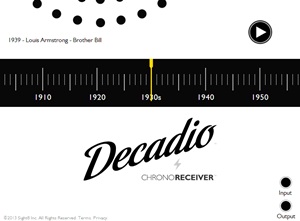 If you have SiriusXM, you'll know that you get music from the 40s on channel 4, tracks from the 5 on channel 5, hits from the sixties on channel 6 and so on.
Decadio, a new Internet radio portal that's so new it's not even really finished, wants to expand on that by offering music from the 1910s forward. This sounds fascinating.
Read the press release here.