Deluxe Reissue of the Tragically Hip's Fully Completely Due in November
Full disclosure: I've been helping out with this project since sometime in late June [I compiled and wrote 99% of the text in the special book that comes with the thing) and I think it's spectacular. Fans are gonna love this.
Here's a quick taste.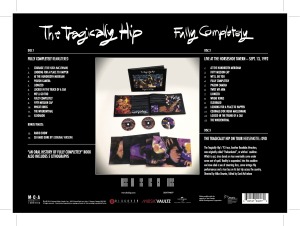 The Tragically Hip_Boxset_WEB from Ryan Kalinka on Vimeo.
The Tragically Hip_Boxset_bitMAX from Ryan Kalinka on Vimeo.