A Depeche Mode superfan memoir is a recent Booklife finalist
[Depeche Mode fans are going to love this. Writer Cameron Allan takes a look at a new book. – AC]
Faithful And Devoted: Confessions Of A Music Addict, a memoir by a groupie transposing her experiences following Depeche Mode's 1993 Devotional tour, reached the finalist tier in the memoir category of the esteemed Booklife prize, a subsidiary contest from Publisher's Weekly magazine.
First published independently last year, it details the throes of 80's era wallposter fandom, the high and lows of youthful idolatry and wanderlust, and the cultural mantras of performative music, using the English electronic phenomenon, Depeche Mode, as an illustrative tool.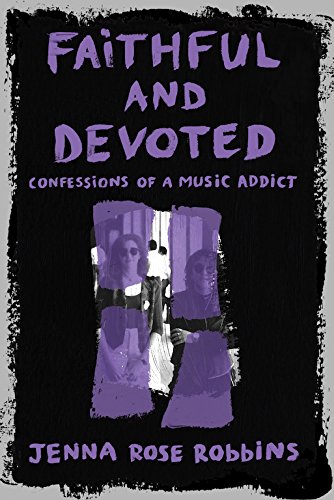 Despite not awarding the book's author, Jenna Rose Robbins, with the grand prize of 5000 dollars and a full profile in the magazine, she did receive due mention there, along with the laud of the Booklife contests judges, who scored it with an impressive 9.25 out of 10.
Adding to its stubborn success, the book debuted in top spots in two separate Amazon categories, where it also holds a commendable overall customer review score of 4.8 out of 5 stars.
So, whether you're a Depeche Mode fan, a general audiophile, or an admirer of that special kind of young passion, enjoy the silence a little more, and pick the book up here.