Devin Cuddy Band played a post-lockdown show in Eastern Ontario. Here are photos.
[Ross MacDonald was out at Neat, a cool little venue in Burnstown, Ontario, for a show with the Devin Cuddy Band. Here's his report. -AC]
The lockdown is over in Eastern Ontario and live music is back, but still maintaining COVID-19 restrictions to keep the events safe. On Friday and Saturday night the Devin Cuddy Band played shows for some lucky music fans at Neat Coffee Shop in Burnstown.
Before Friday's show, we had a chance to catch up with Devin, he was relaxing with bandmate Mike Tuyp watching a hockey game. Unfortunately it wasn't his beloved Leafs playing:
Are there advantages and disadvantages of being the son of a successful musician (Jim Cuddy of Blue Rodeo)?
There is an advantage of opening some doors and getting presented an opportunity. There are not any disadvantages, I have found that Blue Rodeo fans, and Canadians in general are kind.
Louis Armstrong and Oscar Peterson were some early influences. As your music evolves, who else is an influence?
At university, the music out of Nashville and Memphis became an influence, artists like Steve Earle and Randy Newman with his satirical rhythm and blues.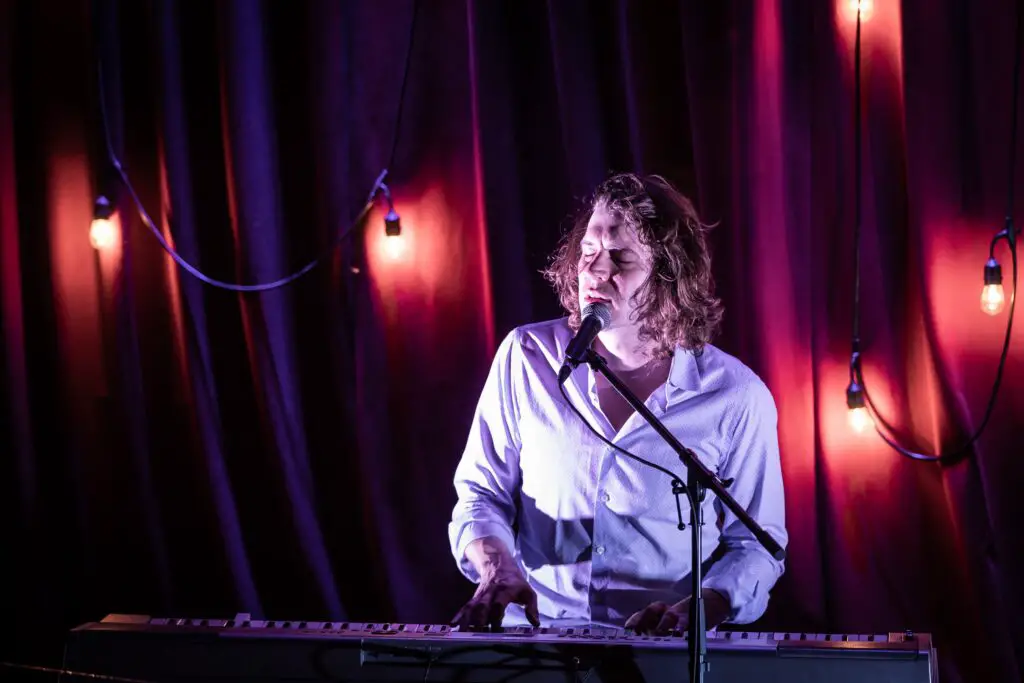 Your music covers a range of genres. Do you have a specific musical genre?
Getting tossed into a specific genre can short-change artists. Americana (an amalgamation of folk, country, R&B, rock, and jazz) is like taking a journey through different genres. Songs like "One Too Many" and "My Son's a Queer" have are satirical with some influence of Randy Newman, they are written from the perspective of a deplorable. "Songs like I Got A Girl" are influenced by the southern blues and written with the sensibilities of Dr. John or Ray Charles.
Did the song "Radio" get much airplay?
Radio is a folk song about artists that have burned out either from touring or writing music. It is not a song about me, I would love to get more songs on the radio.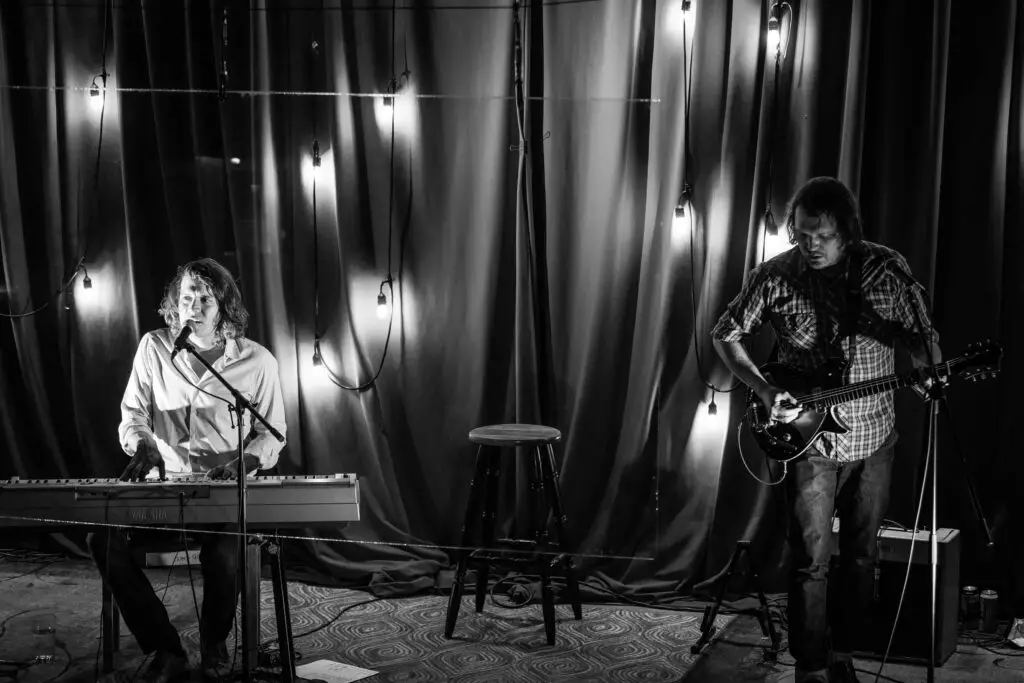 How has the pandemic affected Devin Cuddy?
While some artists have become quite prolific writing five albums worth of material, my biggest expression comes from playing live. The adventure of touring is an inspiration for me to write music.
What's next?
Finishing the recording and release of an upcoming LP and a tour from coast to coast to coast. I have been talking with Steve Marriner from MonkeyJunk about a collaboration.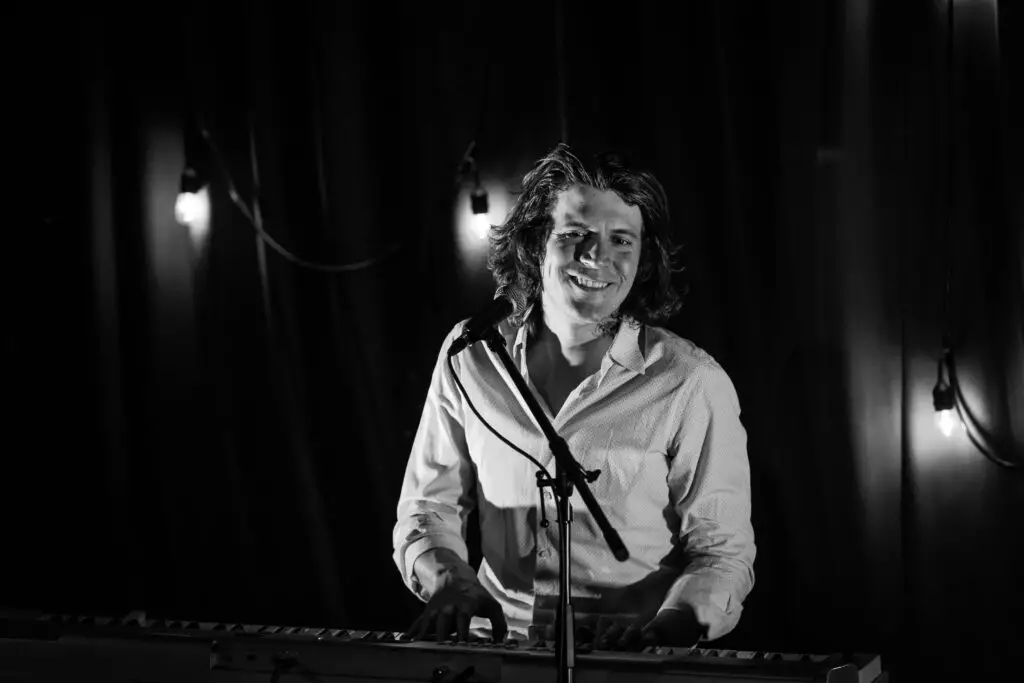 Devin Cuddy was excited to take the stage, hammering the keys and belting out his craft from behind a plexiglass screen. Mike Tuyp offered perfect accompaniment on guitar, blending their melodies together. The show was an energetic mix of satirical humour, southern blues, and down-home folk roots.
After the show, Devin and Mike hung around and chatted with fans, from a safe distance. Judging from the audience's applause and chants for encores, we are overjoyed to have live music making a comeback.