Did Michael Jackson Really Sell 100 Million Copies of Thriller?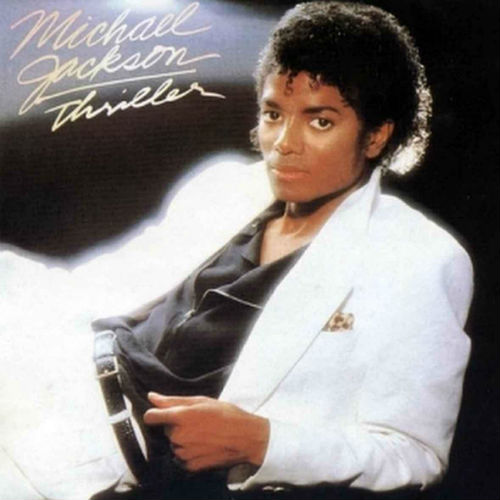 How often have you heard that claim? And before you ask, it doesn't come from Wikipedia. They offer a move believable 51-65 million in worldwide sales.
The truth is that no one really knows how many copies of Thriller are out there. It was released in late 1982, almost a decade before Soundscan started counting album sales as they albums were sold (i.e. as they were scanned at check out). Before March 1991, all anyone had to go on were highly imperfect estimates of sales gathered by and provided by people with an interest in fudging the numbers.
The New Yorker takes a look at the 100 million number for Thriller and how much of a goofball figure that is.
In Michael Jackson's New York Times obituary, the singer is credited with selling a hundred million copies of his most popular album, "Thriller"—and with selling an "estimated" seven hundred and fifty million records worldwide over his career. In a new book on Jackson, "Untouchable," the writer Randall Sullivan repeats the hundred-million figure for "Thriller." And earlier this year, fan sites were a buzzing with the news that the Michael Jackson estate had "confirmed" that Jackson had sold a total of a billion records.
Music-industry sales figures are a complex subject, but this doesn't excuse the fact that they are often exaggerated for public consumption. The numbers surrounding Jackson have always been particularly outlandish. I was amused, for example, while reading a memoir by Jackson's record producer, Quincy Jones, "Q on Producing," to see that "Thriller" had sold a hundred million copies—and then, a few pages later, that it had sold a hundred and twenty million. I was sure by the end up of the book it would have risen to a hundred and fifty million. As for that billion figure, that came from a press release for Jackson's estate a couple of years ago, which asserted, in passing and with no documentation, that the singer had sold an "estimated" billion records.