Die Mannequin/Secret Broadcast Review
Saturday night. Waterloo, Ontario. Fantastic music venue. Beer. Bands. Great music. Sounds like a great night.
It was.
I live in Waterloo and Maxwell's Concerts and Events was always a place I kept my eye on. They recently moved from their previous tiny place to their current, much larger space. With that has come some bigger bands. Danko Jones was there recently. Protest The Hero later this month.
I was given tickets to Die Mannequin as a birthday gift. It was a great gift.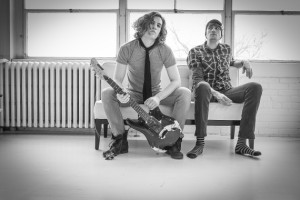 The opening act was Secret Broadcast, who I was very much looking forward to seeing.  They did an impressive set.  Here' they are performing "One Born Every Minute".
To end their set the guitar player from Die Mannequin came out and they absolutely blew the place away with a ripping version of Nirvana's "Breed". Apologies for not having video. I was too busy having fun!
And then, the main event!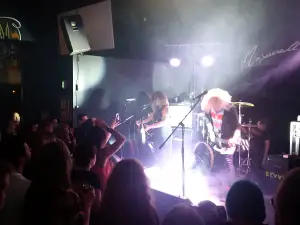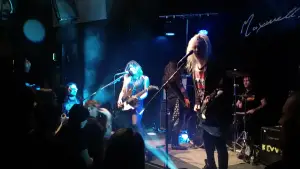 Die Mannequin are always spectacular live. The performed a number of tracks from their new album Neon Zero along with their earlier hits. Here's a favourite of mine, "Candide":
Naturally the big hits were towards the end with "Bad Medicine" closing the show out in spectacular fashion. After some fun with Care Failure doing a solo on the bar, she switched places with the drummer to end it (again too busy enjoying to record)!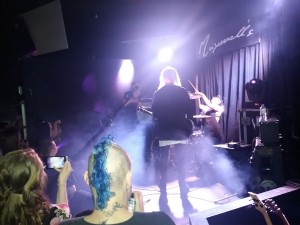 Both Secret Broadcast and Die Mannequin are amazing live. If you get a chance to see either, do it!!