Digital Music Pioneer Dies in Car Crash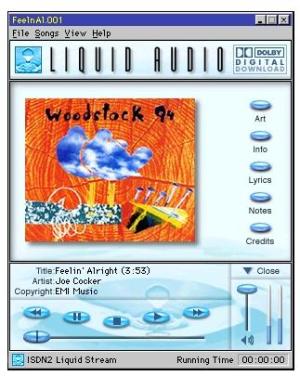 If you were dabbling in music and the Internet back in the 90s and early 2000s, you might remember Liquid Audio, a software company that developed a standard that they hoped would be adopted by the industry in the coming digital boom.
It was a good try, but then along came RealAudio, Windows Media Player and, of course, the now-ubiquitous MP3. They probably should of sold out to a struggling company called "Apple" when the offer came. But the offer was for a paltry $100 million. "Too little," they said.
Gerald Kearby was a co-founder of Liquid Audio. Before helping to form the company in 1996, he was a musician (a drummer) and designed audio systems for both the Grateful Dead and Jefferson Airplane.
Kearby died Monday in a single-vehicle accident in rural California.