These Dildos Were Secretly Recording Their Users
And when I say "dildos," I'm not using the word pejoratively to describe some stupid people. I mean that actual dildos were in audio recording mode when, uh…well, you know.
Someone on Reddit discovered (God knows what they were originally looking for) the following:
TLDR: App for remote control vibrator records your sexytime lovemaking sessions
The Lovense remote control vibrator app (used to control remote control sex toys made by Lovense, such as this one) seems to be recording while the vibrator is on. I was going through my phone media to prepare it for a factory reset and came across a .3gp file named "tempSoundPlay.3gp" in the folder for the App. The file was a FULL audio recording 6 minutes long of the last time I had used the app to control my SO's remote control vibrator (We used it at a bar while playing pool).
The app permissions allow for mic and camera use, but this was supposed to be for use with the in-app chat function to send voice clips on command. At no time had I wanted the app to record entire sessions using the vibrator.
I'm not tech savvy enough to know if the recording had been sent to them or not, but I assume this is the case given the history of the industry and their disregard for privacy.
I have deleted the app, and will no longer be using its Bluetooth functions. It's unfortunate, because there's no other way to control the vibrator without the app.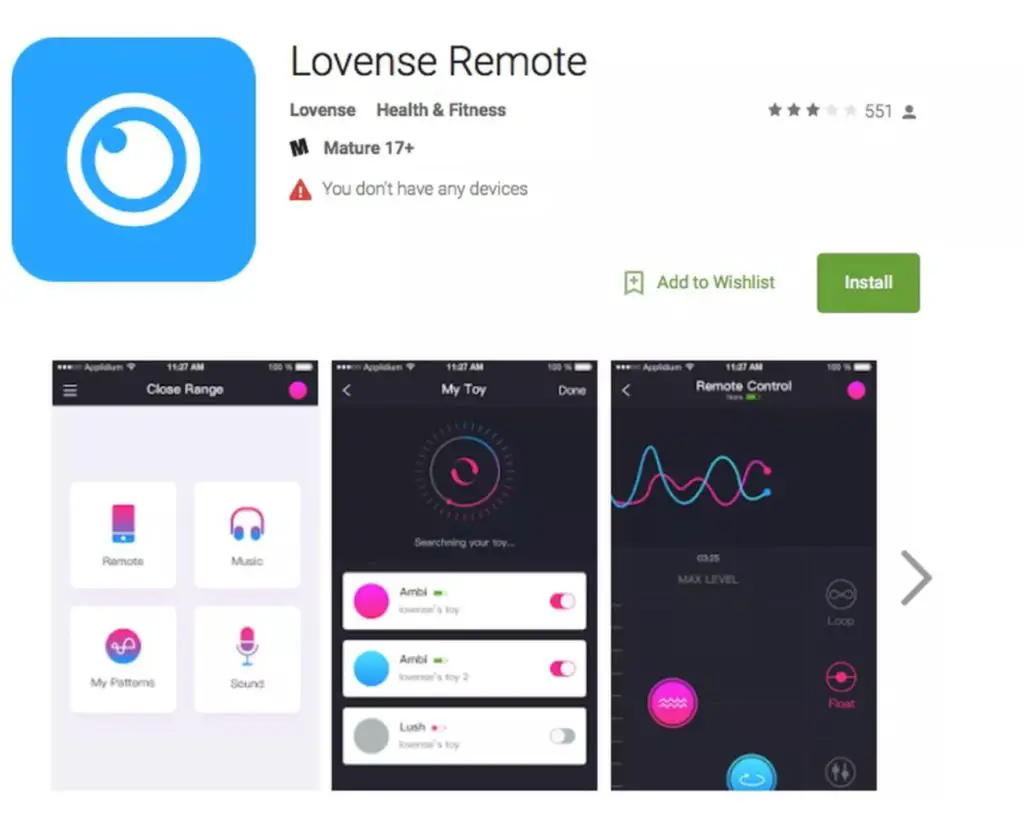 A couple of things may jump out from that story at you. (1) That a vibrator is Bluetooth-enabled; (2) that you control it from an app; and (3) the app gains access to a smartphone's microphone and camera. (Possible answers to the preceding: Maybe your partner is not in the room/city/country and he/she wants to have fun by controlling the dildo from afar. Aha! Starts to make sense now, doesn't it?)
To their credit, the Lovense Teledildonics Company has come clean (wait–that doesn't sound good) and has admitted to a "bug" in their app.
Regarding the sound file in question, it has already been confirmed that this is a minor bug – a temporary file that is created when someone uses the Sound Control feature. Your concern is completely understandable. But rest assured, no information or data is sent to our servers.
…
The bug has been fixed and an updated version of Lovense Remote is now available for download in the Google Play store. If your device is running a previous version of Lovense Remote please upgrade to v3.0.7 by clicking here.
Ah. Good. Off to update my app, then.