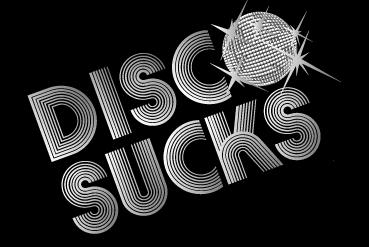 Every once in a while, we hear how rock is dead and that it's reached the end of the line. That cry was especially loud in the late 70s when it seemed that the whole world was going disco. But rock fans fought back, many adopting the motto "Death before disco."
On July 12, 1979, Mike Veeck, the owner of the Chicago White Sox, decided to goose ticket sales for a double header with the Tigers by staging "Disco Destruction Night" on the field between games.
Anyone could get in for 98 cents if you brought along a disco record. More than 50,000 people showed up and all these records were blown up in center field.
Then the crowd went nuts, storming the field, ripping up the field and starting a riot. It got so crazy that the White Sox were forced to forfeit the game, which was only the fourth time in major league history.