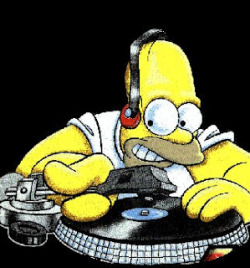 I haven't DJed for quite a while, but if I ever go back into the booth, I'm going to post this on the wall.
1. DON'T ask the security to "sort us out some drinks, mate."
2.  DO respect the last DJ's collection. No throwing their last track on the floor or using their CD wallet as your podium.
3. DON'T aim the pyrotechnics into the booth or yank out any cables on your way out in a sorry attempt to sabotage the guy's next set.
There's plenty more at Mixmag.