Do We Still Need CanCon Rules?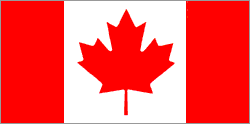 No.
At least that's the premise of a story on Pierre Juno in today's Globe and Mail. I tend to agree with much of what was written; in fact, I'll go as far as to say that the natural level of CanCon for Canadian radio should be 25%. You may beg to differ, but that's a long conversation for another time.
Here's John Allemang's story from the Globe:
Nothing dates likes nationalism.
When Pierre Juneau set up the Cancon music quotas in 1971, and gave his name to the Juno Awards, the patriotic posture of the moment was defensive and insecure.
Anne Murray was a big Juno winner that year and could arguably hold her own against the threats of the outside world. But the average not-yet-superstar Canuck was seen to require the protection of a paternalistic government and its coerced private-sector partners.
So the argument went in an age of bureaucratic determinism, when regulatory frameworks fenced off the sheltered garden where Canadian culture could flourish.
Pierre Juneau died last month, and here is his true legacy: The 2012 Juno Awards are overturning the orthodoxies of cultural nationalism. Instead of nervous defensiveness, there's the swagger that comes from seeing Arcade Fire, Drake, City and Colour, Deadmau5 and Feist rock the world without having to fit the bland Cancon format of yesteryear.
Something happened. Maybe it's the technology that allowed Drake to share his breakthrough mix tape outside the usual distribution channels; or maybe it's the attitude shift that brought Arcade Fire to the world's notice only after years of indie self-reliance, the very alternative to the cosseted Cancon model.