Doc Martens boots turn 60 today
If there's a more iconic form of rock'n'roll footwear than Doc Martens, I can't think of it.
On April 1, 1960–sixty years ago today–the first-ever pair of Doc boots went on sale. Called the 1460 (1-4-60, geddit?) debuted. The eight-holers (available only in red at first) were made in an English village called Wollaston in Northamptonshire.
There was a Dr. Marten, by the way. Klaus Marten was a German foot specialist who suffered an ankle injury whilst skiing in 1945, something that his standard-issued army boots exacerbated. Taking what he could to a cobbler friend named Herbert Funck, they created the first set of boots with air-cushioned soles.
Those shoes were very popular with–wait for it–housewives through the 40s and 50s. Then came the boots in 1960, which are still in production today. They were sold as durable work boots.
As far as anyone can tell, the first musician to sport Docs was Pete Townshend as The Who were getting going in the early 60s. To him, this was a nod to the everyday working man in England. The bouncy soles also made it easier for Pete to bounce around onstage.
Docs later became the preferred footwear of skinheads, punks and grunge kids. And while hundreds of different types of Docs are available today, the 1460s remain a favourite.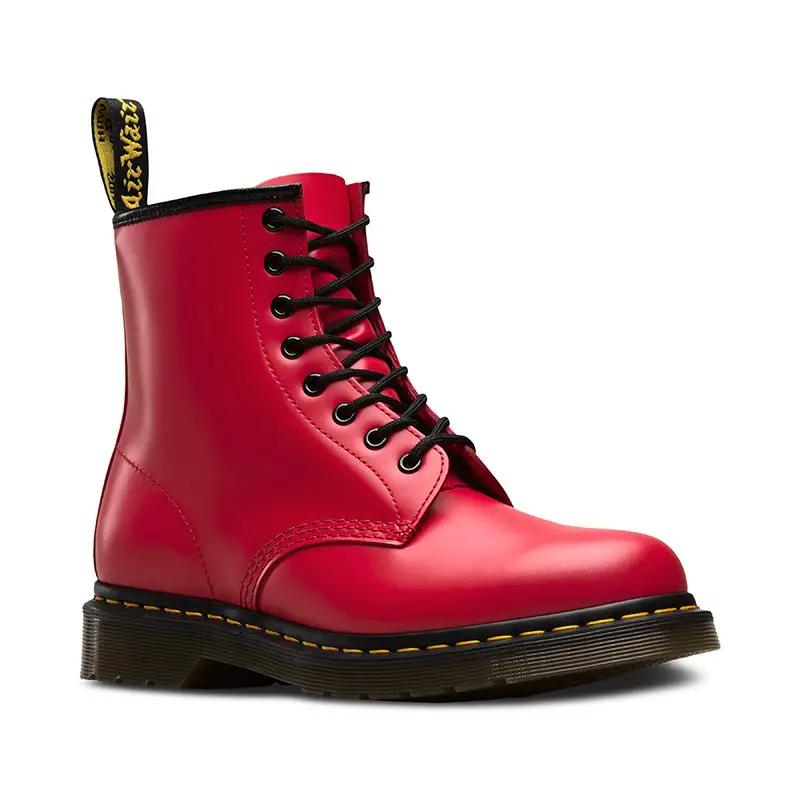 BONUS FACT: Apple Computers was founded 44 years ago today.