Documentary on Punk in Africa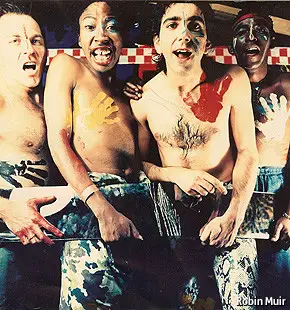 Rupinder forwarded this article from The Economist (!!!) about Africa's punk rock scene. Fascinating.
IT IS not difficult to understand why South Africa's restless youth in the 1980s may have been drawn to punk music. A young, liberal generation, looking to rebel against apartheid, was empowered by the anti-establishment lyrics and up-tempo, aggressive rhythms of the popular British and American punk groups, and inspired to start their own bands.
A new documentary film, "Punk in Africa", explores the beginnings of this multiracial South African punk scene that exploded in cities like Durban, Cape Town, and Pretoria, and spread to neighbouring Mozambique and Zimbabwe throughout the 1980s.