Does It Still Make Sense to Buy CDs?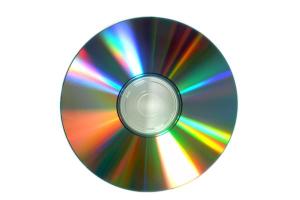 Now there's a linkbait headline. It comes via Rick Broida at CNET:
Yesterday, I learned that music-on-demand service Spotify now streams at 320Kbps via its iOS app. That's CD-quality, which got me thinking: do we really need CDs anymore?
For a long time, CDs offered certain advantages that digital-music solutions couldn't match. They sounded better. They were easier to play in the car and around the house. They didn't saddle you with DRM hassles. And you could rip them to whatever bit rate and format you wanted–including lossless formats like FLAC, which many audio purists prefer.
Many of these advantages are still true today. But the music landscape is so different now than it was five years ago. DRM is gone. Smartphones and tablets have the storage capacity to house massive music libraries–and play them through car stereos, speaker docks, and the like.
Meanwhile, streaming services like Pandora, Spotify, and Slacker offer incredible on-demand selection, obviating the need to buy music at all. A few weeks back I created an Adele station on Pandora, and it's just plain incredible. I listen to it just about everywhere thanks to devices like my iPhone and Roku box. Price: free.