Donald Trump Rockets to 4th Place in Celebrity Porn Searches for 2016
In another manifestation of Rule #34 ("If it exists, there is porn for it"), PornHub has released its list of popular celebrity searches for 2016. For those too innocent to know what this entails, it means the number of times visitors to PornHub entered the name of a celebrity in the search field to see what comes up.
There are some musicians on the list–Beyonce, Kanye, Prince–but there are also some surprise entries. I mean, Boris Johnson?
Here are the results from the last twelve months.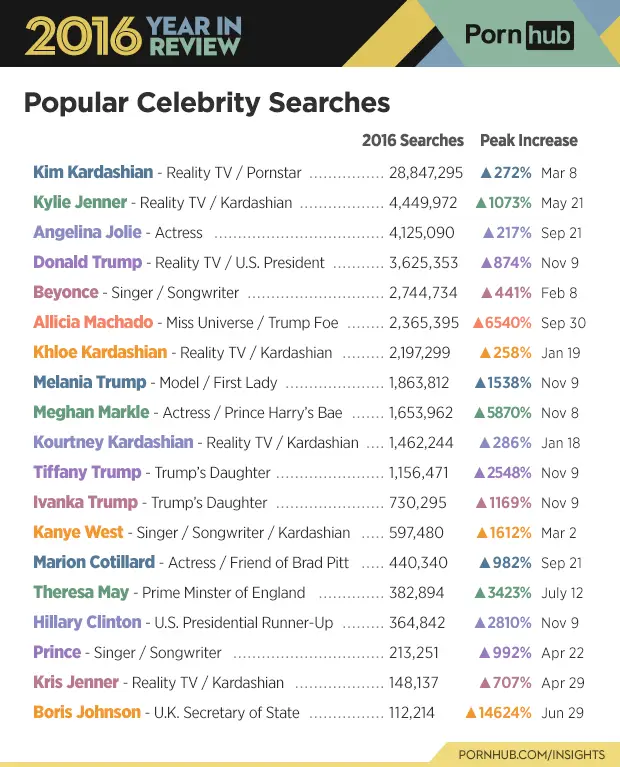 If you would like more information on the porn habits and preferences of people from planet Earth over the course of 2016, go here. And it's totally SFW. Mostly.