Donald Trump vs. The Sex Pistols
On December 1, 1976, the day Queen was supposed to appear on Bill Grundy's tea time chat show, Freddie Mercury of Queen got a toothache and needed a dentist badly.
Producers were frantic over the last-minute cancellation so they desperately cast around for a replacement. That's when Malcolm McLaren, manager of a little-known band called The Sex Pistols got a call. "Would your lads to be able to make it to the studio this afternoon? We'll send a limo."
"We'll be right over," said McLaren.
The result was TV history.
That wonderful display of vulgarity–both Grundy and the Pistols' entourage were actually rather drunk–hit Britain like a bomb. It was the mainstream's first real introduction to this new thing called "punk rock."
One newspaper headline captured the mood of the nation for all time.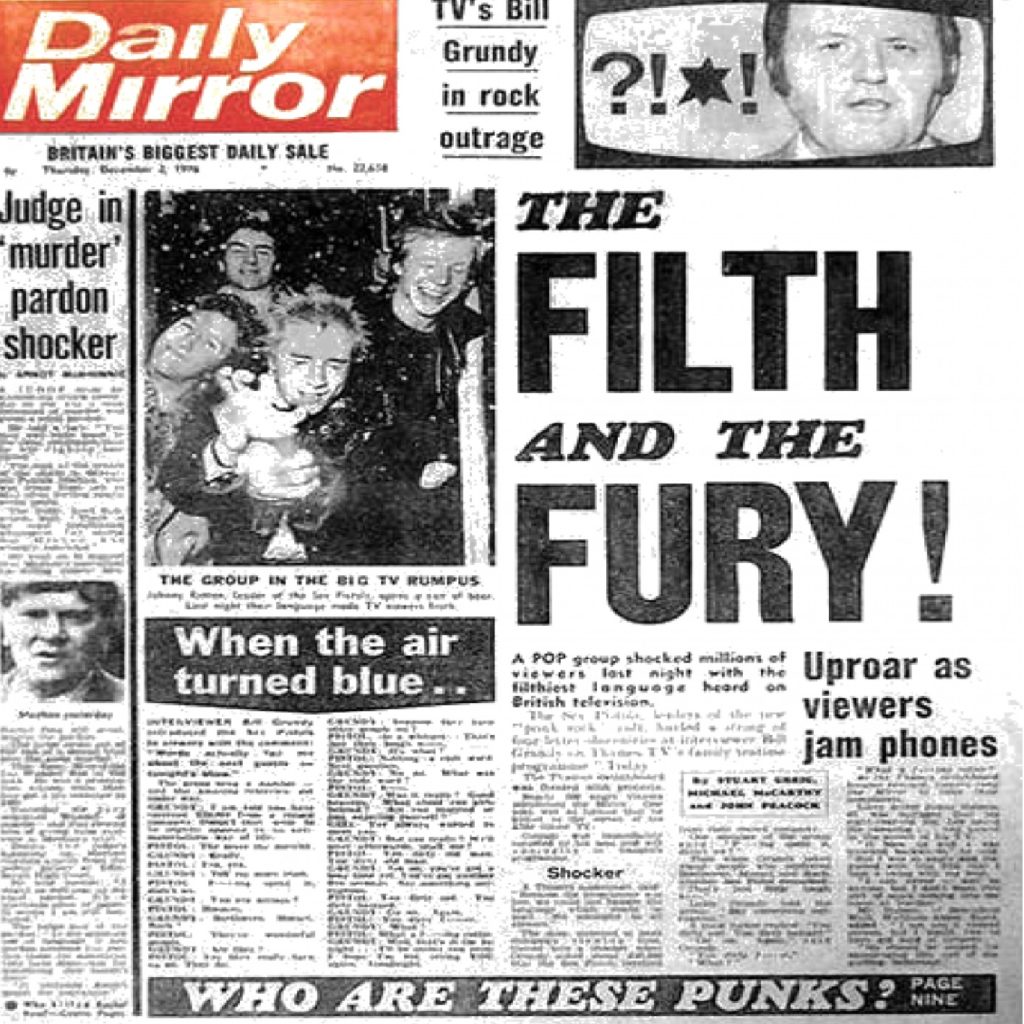 That Daily Mirror headline was the first thing that came to mind when I saw the Toronto Star this morning.