Don't Have a Connected Car Yet? You Will. It's Inevitable
Even though the least on my car has another couple of years to go, I'm already shopping around. I love looking at cars. And I'm fascinated by how much new technology is being crammed into every model. And the pace of innovation is accelerating. According to Jacobs Media, 75% of every car shipped in 2020–less than four years from now–will be of the "connected" variety.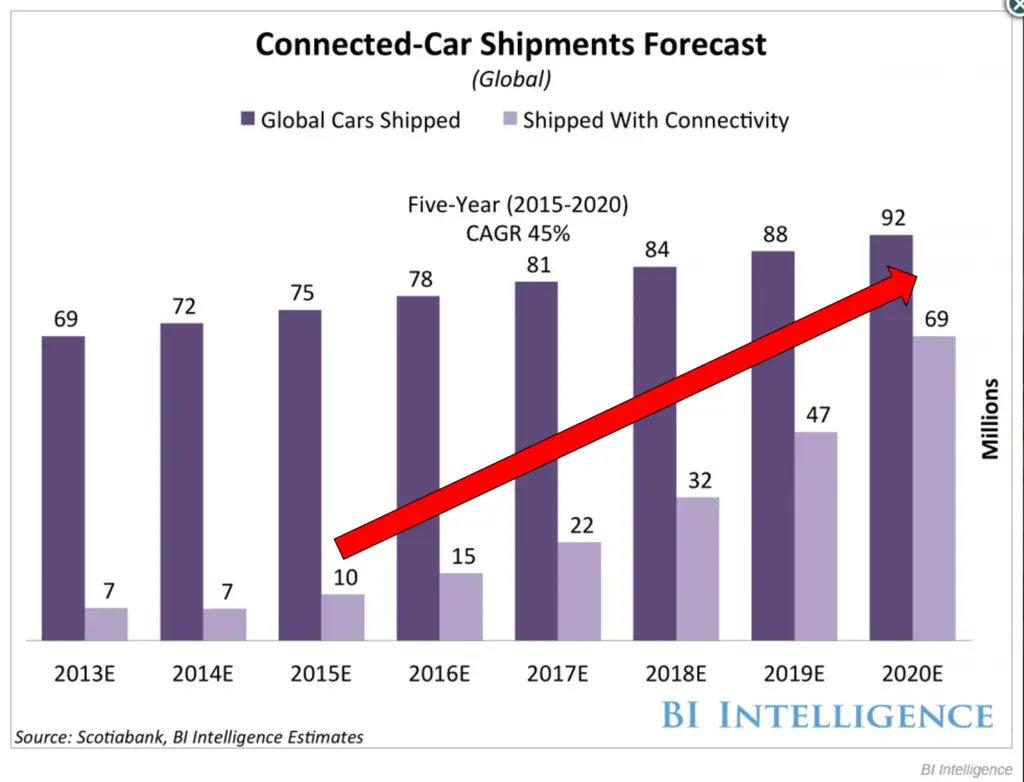 Read the full article here.