Drake sleeps on a mattress that cost US$395,000. That is not a typo.
In the latest episode of The Rich are Not Like You and Me, it's been revealed that when Drake needs a little shuteye, he lays down on a bed that cost US$395,000 ($557,927 CAD at today's rate.)
While the rest of the world is economically suffering because of the coronavirus, Drake has decided that this is right time to show off various aspects of his wealth.
The mattress–known as the Grand Vividus–was manufactured by the Swedish company Hästens, who has been making luxury beds for five generations. Prices start at US$15,000 ($21,00 CAD). Drake's mattress was made in collaboration with Ferris Rafauli, the architect/designer who worked with Drake on his 50,000 square feet mansion on the Bridal Path in Toronto.
According to Hästens, each mattress is constructed to last 50-100 years, thanks to its strong springs and natural material (horse hair, wool, cotton, flax). Drake's bed has a lot of those materials (long with gold hardware), requiring 600 hours to make. It also weighs nearly 1,000 pounds.
They will also come to your house to flip the mattress 3-5 times a year. For free, of course.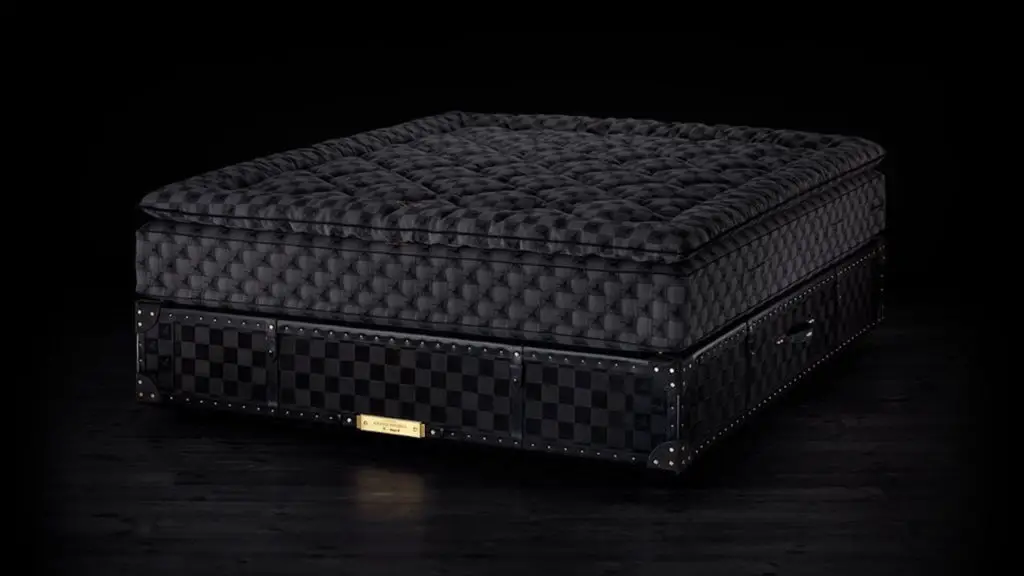 So no, you won't find them at The Brick or Leons.
(Via Complex)