Dude Gets 29 Miley Cyrus Tattoos. He Now Regrets It. Duh.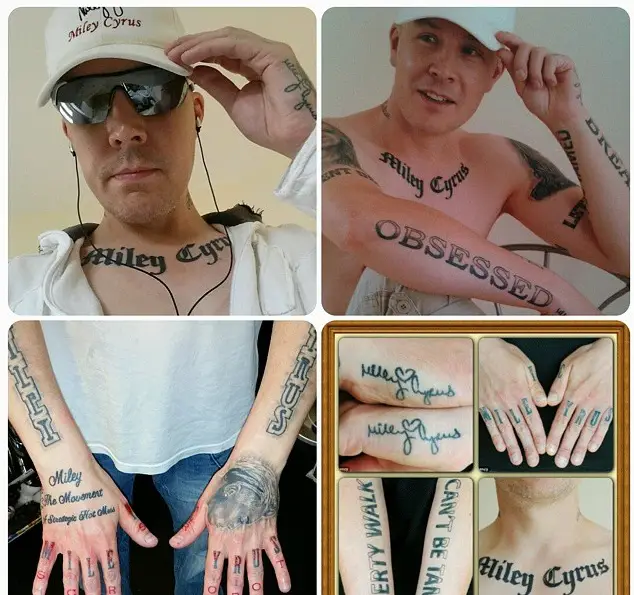 Carl McCoid is 42 years old. A number of years ago, he decided that he needed to express his obsession with Miley Cyrus with tattoos. To hear him tell it, this project was a reaction to a difficult divorce. He started with one, which led to another. And another. And another. Some £2,800 later, he has twenty-nine Miley-themed tattoos. And now he's having second thoughts.
According to The Daily Mail, he says " I never thought I would regret it. I'm only regretting them now, I never thought about it too much, but they have had a psychological affect on me."
Yes, Miley knows all about Carl. She's called his obsession "ugly" and "creepy," which made Carl reconsider his ink. He's now trying to erase all of them. If you would like to see what he's doing, follow him at @mileycyrustattoos. Or better yet, don't.
(All via Vice)