Dumbest Scientific Study of Music of the Day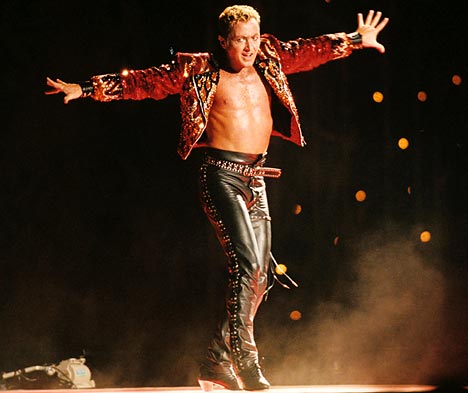 For some reason, researchers studied how a floor vibrates in response to Irish dancing. I shall quote:
Using Irish step dance impulses of actual techniques, one could use various vibration sensors (B&K microphone and I/O SM11 geophone) to perform a time frequency analysis of the transient response of a supported portable wooden dance floor resulting from forced transient vibration. The steps included (1) a "tap" (the wooden tap on the toe of the shoe hitting the floor), (2) a "stamp" (a combination of the wooden toe and plastic heel hitting the floor simultaneously) and (3) a "shuffle" (a brushing of the wooden tap on the toe once forwards and once backwards against the dance floor). Experiments were performed using laminated veneer lumber (plywood) supported by four small rubber mounts near the edges. Floors were (a) 1 m square (d = 3/4 inch thick), (b) 0.5 m square (d = 1 inch), (c) 1m by 0.5m (d = 1 inch) and (d) 0.5 m diam (d = 1 inch). FFT analysis of a transient is compared with the geophone/microphone frequency response (same location) using a swept sine loudspeaker excitation. In (b) the lowest frequencies were 110 and 470 Hz for a "tap" at the center. Performance is enhanced. Green's function analysis is presented."
I don't understand it, either. But I have a feeeling we can safely ignore these findings.
(Via Discover Magazine)