These Earbuds Double as Elf/Spock Ears. You Heard Me.
It's been an issue for Tolkien and Star Trek cosplayers for years. How can I have pointy ears and listen to music at the same time? Finally, there's a solution. Behold the Spirit E666 earbuds, now being sold at Amazon under the name Urbun Elf Earbuds Headphones. Twenty bucks USD.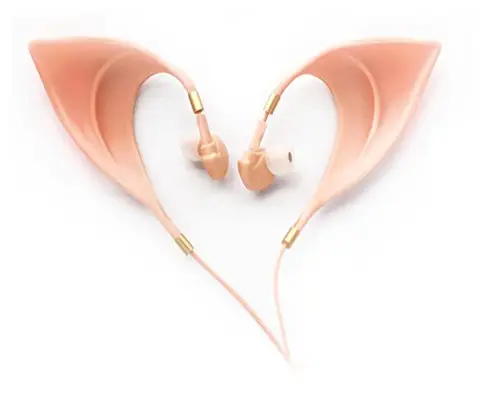 Made of soft silicone and using a proper 3.5 mm connector, they're surprisingly functional and good-sounding.  One problem, though: they only come in this one shade, perhaps making it impractical for elves of colour.