Eddie Vedder Contributes to Hunters and Collectors Tribute Album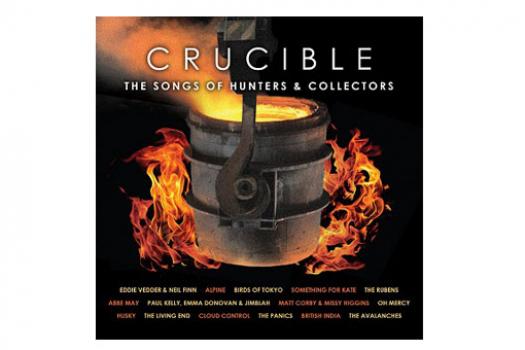 If you're a fan of Austalian alt-rock, you'll know about Hunters and Collectors.  A new tribute record will feature a version of their classic "Throw Your Arms Around Me" by Eddie Vedder and his longtime buddy, Neil Finn.
Here's the full tracklisting.
1. Birds Of Tokyo – Talking To A Stranger
2. Eddie Vedder & Neil Finn – Throw Your Arms Around Me
3. Matt Corby & Missy Higgins – This Morning
4. Oh Mercy – The Slab (Betty's Worry)
5. Alpine – Hear No Evil
6. The Living End – Say Goodbye
7. Paul Kelly & Emma Donovan (featuring Jimblah) – True Tears Of Joy
8. The Rubens – Holy Grail
9. Husky – Blind Eye
10. Something For Kate – When The River Runs Dry
11. The Panics – Alligator Engine
12. Abbe May – Dog
13. British India – Do You See What I See?
14. Cloud Control – Still Hanging 'Round
15. The Avalanches – Stalking To A Stranger (Planets Collide Remix)