EDM vs. Country: Which is More Popular Among Young Adults?
You'd think that anyone under 25 would be more into the EDM scene than country. And you'd be wrong–at least if you're talking about the US market.
An NPD Group study says that while the critics and bloggers like to write about the exploits of Deadmau5 and his peeps, country is far, far more popular with young adults 18-25. Look at this chart.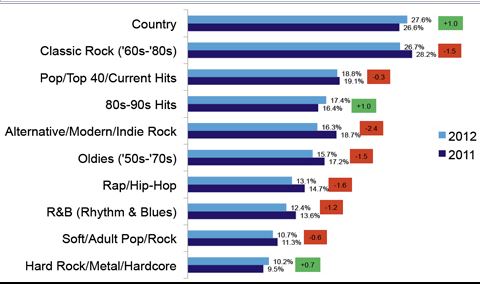 Once again, this proves that while there are millions of fans into the kind of music you like, there are millions more who aren't.
(Via Hypebot)