Ego Battles for Rock Hall of Fame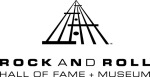 I'm mostly ambivelent about the Rock and Roll Hall of Fame. I enjoyed my visits–it was cool seeing a blood-and-vomit-stained Sid Vicious t-shirt–but I'm still not sure that rock should be institutionalized this way.
Then again, I can see the value in preserving history this way.
With a new set of inductees to be announced on Wednesday (including the Cure and Guns 'N Roses), there's a lot of electioneering going on in the background. That's because a lift into the RnRHoF can pay off in increased record sales–perhaps as much as 60%.
Getting in the Hall is even better than winning a Grammy. An award like that is good for boosting whatever album wins. A Hall induction suddenly gooses your entire catalogue.
So how does an nominated artist get voted in? The New York Times has pulled back the curtain somewhat.