Elon Musk's Spaceman needs a playlist for his million-year journey. Let's help him out.
Yesterday, SpaceX launched one of Elon Musk's Tesla Roadsters into a solar orbit where it will soar through the void for untold millions of years. Here's an actual picture from onboard. (PS: F–k you, Flat Earthers.)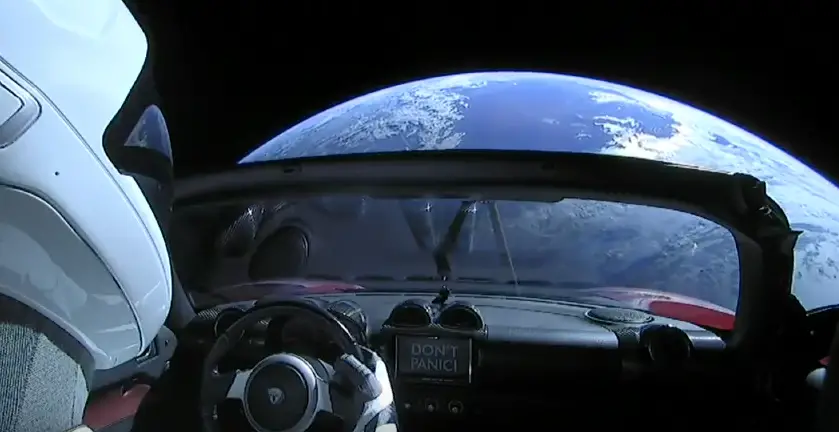 Spaceman has one song on the Tesla's stereo: David Bowie's "LIfe on Mars," which is running on repeat. This has been a great boon to Bowie, who has seen streams rise by 42%.
That seems a little cruel having just the one song on the stereo, so I've crowdsourced this playlist for him.
What else can we add to it?