Even More Music (and Video) from the Inbox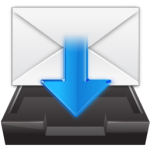 It's just too cold to go outside. My dog goes outside just to bark at winter. "Where's the grass? I gotta do my business!" she shouts. I haven't the heart to tell her that it might be another ten weeks or so. Poor thing.
She's been spending more time in the chair here in my office where the sun tends to shine through in the mornings and early afternoons. I think that lulls her into thinking that there's still someplace soft and warm outside to pee.
We've also been listening to a lot of music together. We pre-filter material and then send it off to Juliette Jagger for final analysis. Here's what she returned today.
Artist: CREEP "Animals" Ft. Holly Miranda (Modern Machines Remix)
Album: Single
I recommended another track by this NYC based production duo a few weeks back but I liked them so much I had to share this track with you too. Steady club backbeat pounding behind haunting echoed vocals.
Sounds like: Pure animal attraction
Link/Listen/Watch: Listen here
Artist: Charlotte Cornfield
Album: Two Horses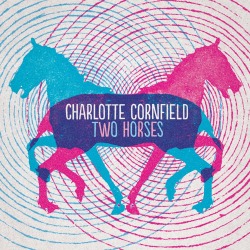 This is a really fun tune from Montreal native and songwriter/multi-instrumentalist Charlotte Cornfield. The video is pure hipster cheese but the song has a really well crafted pop-folk rock sound to it and it's hopeful as hell.
Sounds like: Hopeful heartbreak
Link/Listen/Watch:
Artist: The Plimsouls "Magic Touch"
Album: Beach Town Confidential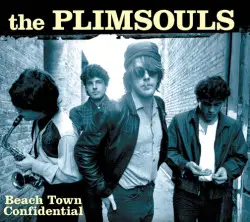 Peter Case and Paul Collins formerly of The Nerves, The Breakaways and The Plimsouls have reunited to re-capture the energy of their raucous live performance and preserved it for good on this live LP.
Sounds like: As fresh as they used to.
Link/Listen/Watch:
The Plimsouls – Magic Touch by Pavement PR
Artist: Celldweller "Goodbye"
Album: The Complete Cellout Vol. 1
Celldweller is the moniker of Detroit, Michigan electronic-rock artist/producer mastermind Klayton. "Goodbye" is this super tight cross between all the best sounds that your brain registers as characteristically pop, electro, rock and screamo, but on steroids.
Sounds like: your brain on music…and drugs.
Link/Listen/Watch:
The Complete Cellout Vol. 01 by Celldweller
Artist: Like Animals "The Old Man And Me"
Album: The Undertoad
This band's got a problem: their front man can't squeeze out a melody. Their vocals clash pretty damn hard with the music and it's to bad cause their guitar hooks have a pretty cool metal meets pop punk thing going on.
Sounds like: totally unfortunate
Link/Listen/Watch: